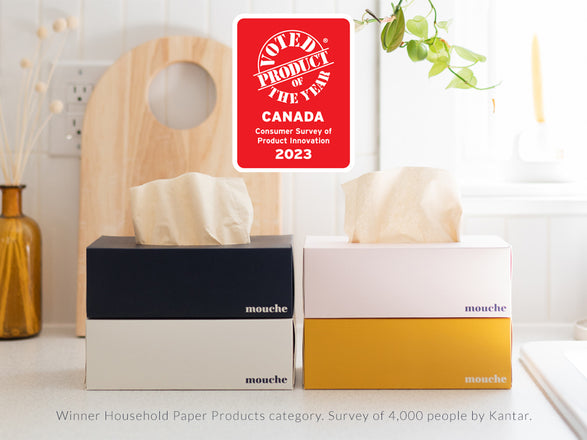 Get a tissue that actually works
4,000 Canadians can't be wrong! Mouche Bamboo Facial Tissues were voted the #1 Household Paper Product in 2023. They're made from durable, soft, premium-weight, 3-ply bamboo tissue that doesn't easily fluff, tear, or irritate. They're gentle on all faces from baby to adult. They can even handle hands or small spills.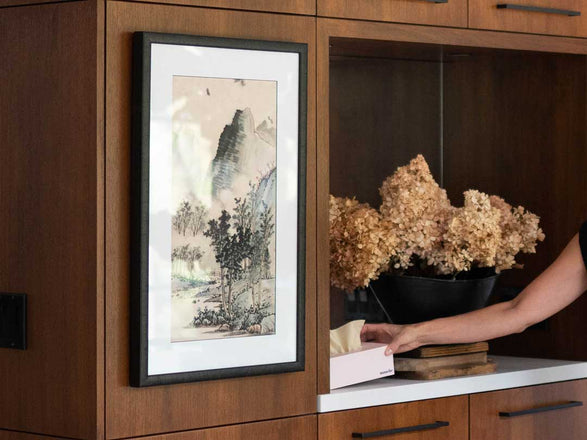 Goodbye ugly tissue boxes
Mouche Bamboo Facial Tissues are specifically designed to fit in with your décor, no matter your style. The boxes come in modern, neutral colours with a premium, smooth finish that looks great in any space.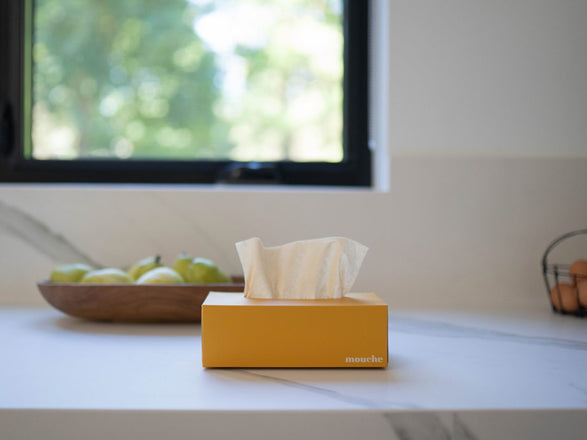 Save the trees and your compost
No trees are cut down to make Mouche Bamboo Facial Tissues. They're made from bamboo which regrows like a grass after harvesting. Plus, they're naturally light beige since they're free from whiteners, bleach, dyes, fragrances, and lotions – great for your skin and compost.
Kind words

Wow, this is brilliant. Facial tissues in packaging that actually doesn't stand out or compete with your decor.
– Jillian | @jillian.harris

This awesome new company from Toronto solved one of life's greatest conundrums and made the most beautiful facial tissues ever.
– Cam & Lauren | @fort_treehouse_co

You can literally just take this, open it up and put it in the living room and not be concerned about covering it.
– Esther | @thiswildheart

Facial tissues can be pretty, practical, and sustainable to boot. It's enough to make you weep.
– Montecristo Magazine | @montecristo_mag